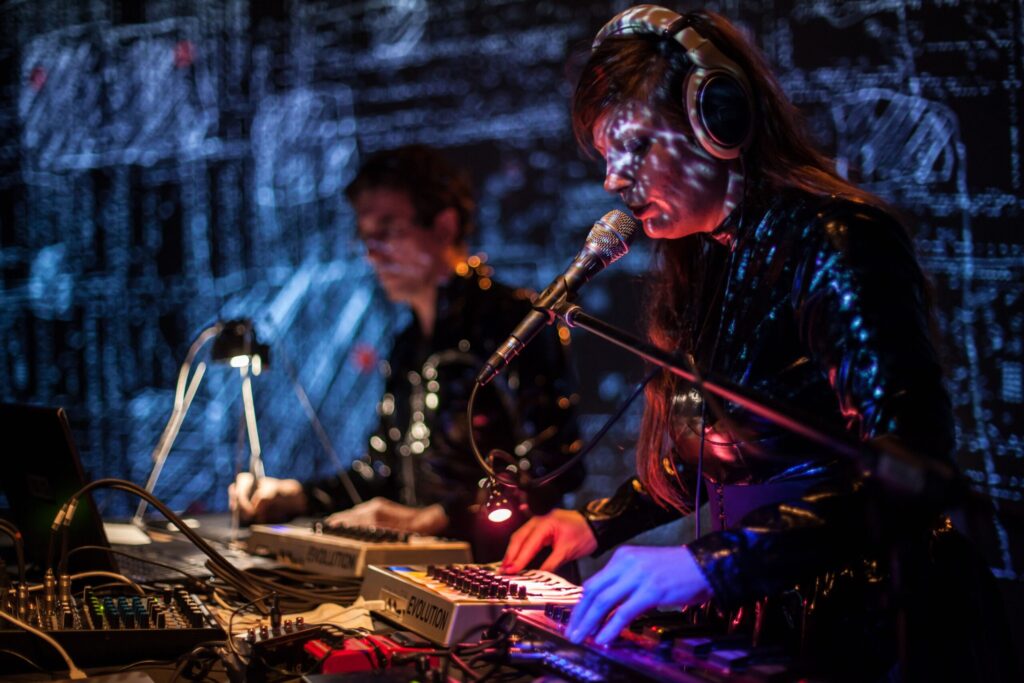 Lola Ajima /aka Boe Przemyslak (DK) is an electroacoustique composer and live looper.
She studied Electroacoustic composition under Christine Groult, Marco Marine and Jonathan Prager at Conservatoire de Pantin in Paris.
In 2018 she co-founded XYZ Sound Collective situated in Copenhagen (DK) that challenges the spatial experience of sound art.
Same year she co-founded Beats by Girlz Denmark, empowering girls, women, nonbinaries and transgender people by educating electronic music. In 2021 she co-founded Beats by Girlz in France as well.