We alone are responsible for the trafficking of bad files and no one else...
Digital deterioration is catastrophic and complete...
A Global Sunday @ l'Île de la Grande Jatte is the migration of points from pointillism to pixels through dripping. It is about the involuntary process of data deterioration. It is about our failing memories and our naïve beliefs...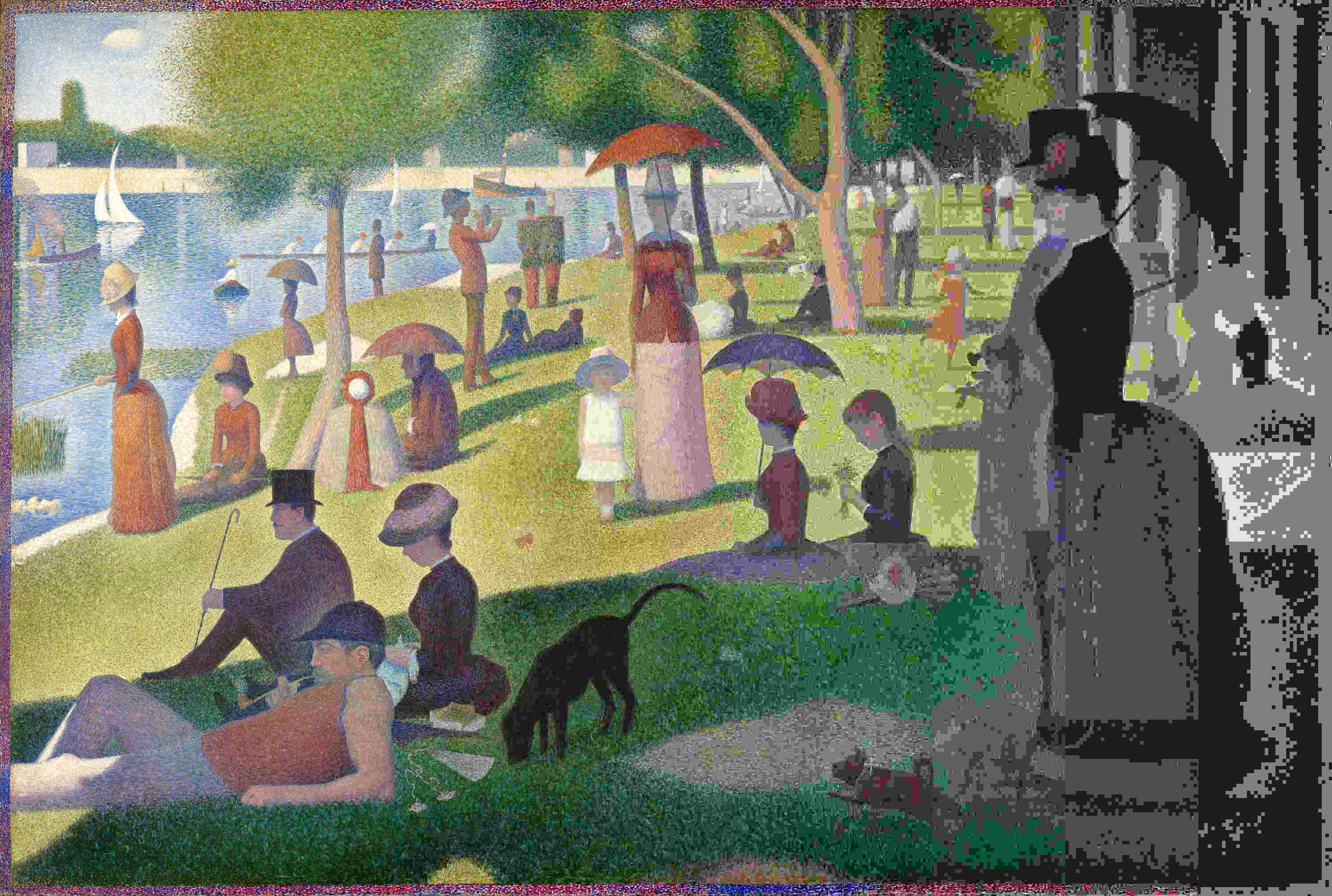 Global Sunday - Digital Deterioration, Digital print (dimensions variable), (c) all rights reserved, 2014
See also: Lost in performance: Performative processes to save the lost bytes. Adam Scher 2011. The visual aesthetics of the work expose the deteriorating effects of time and repetition, suggesting that memory, human and digital, is imperfect and does not last forever.