<meta name="keywords" content="BBC, News, BBC News, news online, world, uk, international, foreign, british, online, service" />
<meta name="OriginalPublicationDate" content="2007/05/10 10:27:25" />
<meta name="UKFS_URL" content="/1/hi/magazine/6640035.stm" />
<meta name="IFS_URL" content="/2/hi/uk_news/magazine/6640035.stm" />
<meta http-equiv="content-type" content="text/html;charset=iso-8859-1" />
<link href="http://newsrss.bbc.co.uk/rss/newsonline_world_edition/uk_news/magazine/rss.xml" rel="alternate" type="application/rss+xml" title="BBC NEWS | UK | Magazine" />
<link href="/2/low/uk_news/magazine/6640035.stm" rel="alternate" type="text/html" title="Low Graphics" />
<meta name="Headline" content="How do you 'go' in space?" />
<meta name="Section" content="Magazine" />
<meta name="Description" content="A tour of a space facility in the US apparently prompted Prince Philip to ask how astronauts deal with "natural functions"." />
<!-- E IBOX -->
The system separates solid and liquid waste. Solids are compressed and remain on-board to be unloaded after landing. Liquids are released into space. Nasa hopes one day to recycle waste productively.
<p>
ART COULD BE THE SOLUTION!!!!!!!!!!!!!
Visit NASA Space Art Installation: A Tribute to Piero Manzoni
How to get there?
Where can I buy a ticket?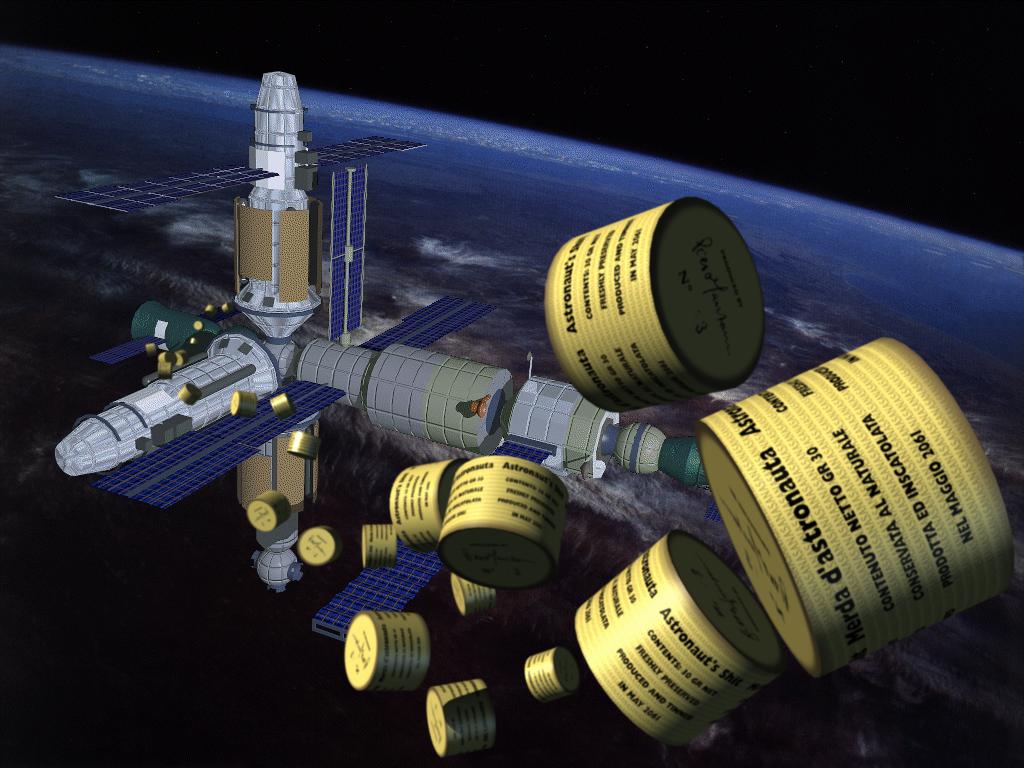 Astronaut's Shit (Merda d'astraunota), Digital print (dimensions variable), (c) all rights reserved, 2007