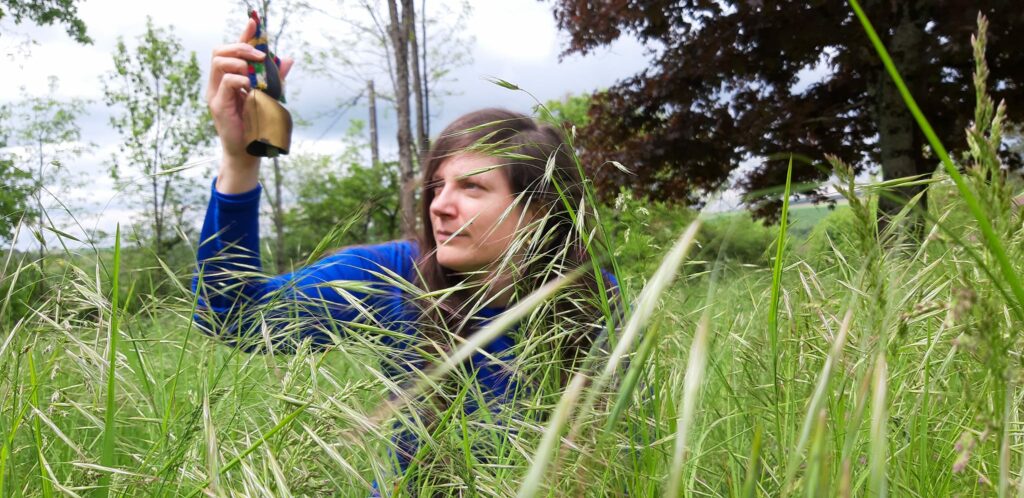 Malkepige/Sammenstød
"Malkepige/Sammenstød – working title" is a site-specific concert in the public space that takes place in
dialogue with history in Landbohøjskole's garden in Frederiksberg, Copenhagen, Denmark.
In his book "The Soundscape: Our sonic environment and the tuning of the World" from 1993 Murray Schafer investigates how music historically reflects the soundscapes that people have surrounded themselves with, and how changes in this have pushed the composers to seek new
sounds and resonances. Among other things, he writes: "Music forms the best permanent record of the past sounds musicians also live in the real world and in various discernible ways the sounds and rhythms of different epochs and cultures have affected their work, both consciously and
unconsciously."
The work is an investigation of the sound-historical cross-section through time of the clash between country and city.
The work takes inspiration from the bronze statue in the garden, called Malkepige (The Milkmaid).
With a straight back she stands with the milk pails and looks out into the garden, as if for her cows. But there are no cows. The city has grown around her and she is left alone. You can almost hear the echo her cow calls that go unanswered. Or do they?
With four mobile speakers that act as the response of the cows (field recordings), live sung loops of cow calls from scandinavia, the ever-present sounds of cars and bikes whizzing by on the road just outside, rhythmic elements such as the metallic beats of industrialization played on cowbells and the bronze statues in the garden equipped with contact microphones, the works is an answer to the Milkmaid's spectacle by creating one co-existence of sonic layers between the pre-existing soundscape and the vanished sounds.
The work lasts about 20 minutes.